Modern Amenities
Take advantage of our rooftop infinity pool with San Juan bay views
Whether it is taking in the view of the bay from our breathtaking rooftop pool deck or having drinks in our oasis-like courtyard restaurant before a night on the town, you won't regret experiencing Palacio Provincial's ample history and cosmopolitan environment. Onsite amenities also include complimentary bikes, access to the Beach Club and valet parking.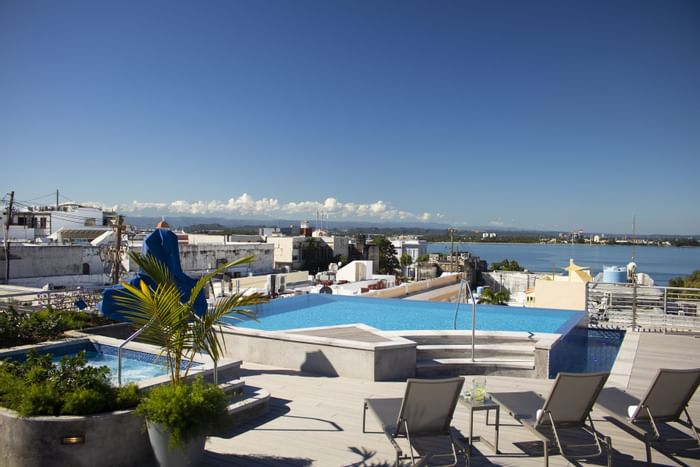 Rooftop Infinity Pool
Relax in the heated Infinity Pool and whirlpool overlooking the city and San Juan Bay.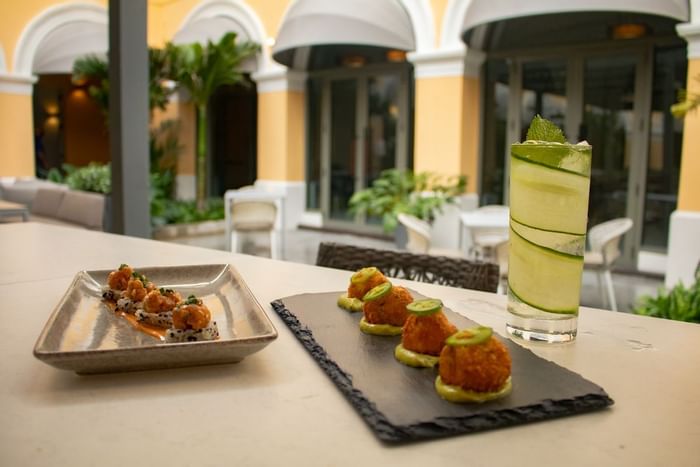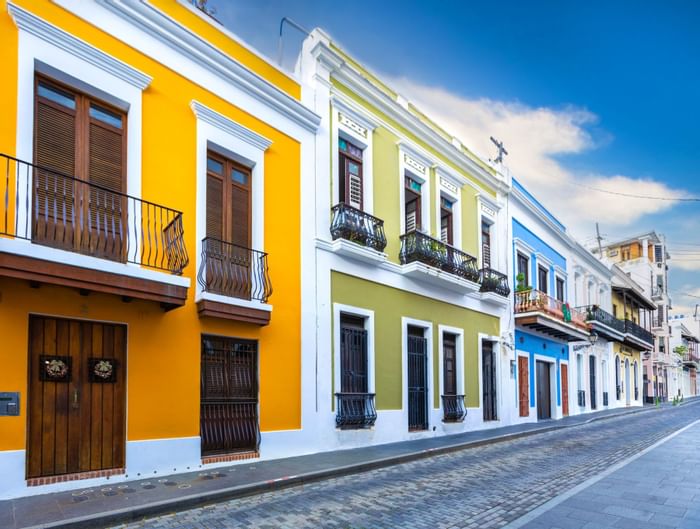 Incomparable Location
The hotel is located in the middle of the most vibrant scene in Puerto Rico, encompassing History, Culture, Art, Shopping, and renowned mixology and gastronomy.